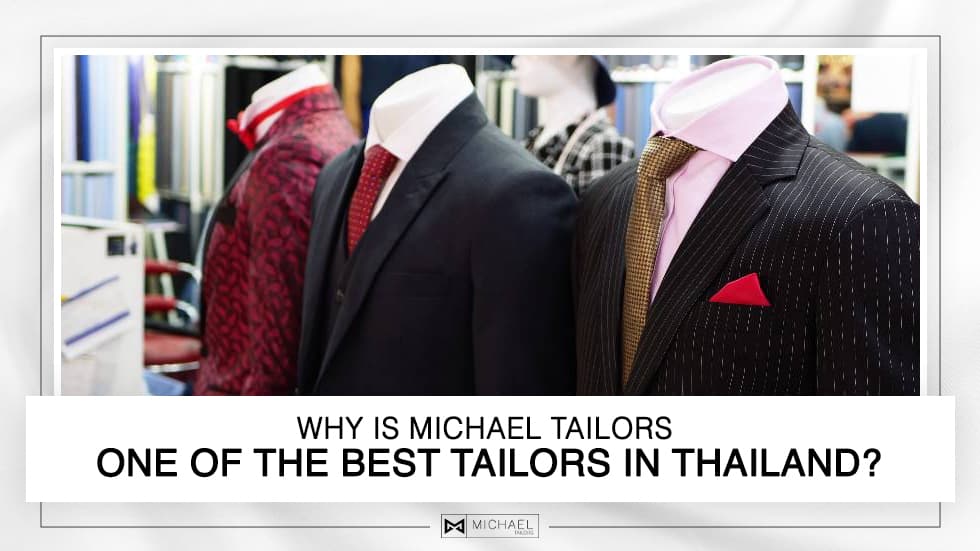 In the world of tailoring, Thailand has carved a niche for itself, with Bangkok being the epicentre of this sartorial excellence. Among the many tailors dotting the landscape of this vibrant city, one name stands out for its unparalleled craftsmanship and legacy: Michael Tailors. Let's delve into the reasons that make Michael Tailors the epitome of tailoring in Thailand.
A Legacy Spanning Decades
Michael Tailors isn't just a brand; it's a legacy. With roots tracing back to 1999, they have over 25 years of experience in the tailoring industry. This isn't just about numbers; it's about two generations of expertise, honed skills, and a passion for crafting quality tailored clothes. Their journey from a single store in MBK Mall to multiple outlets in Bangkok is a testament to their commitment and quality.
Unwavering Commitment to Quality
In the realm of tailoring, quality isn't just a buzzword; it's the very essence of the craft. Michael Tailors has set an industry benchmark with their high standards. They don't just create clothes; they craft experiences. Using natural materials, they ensure that each piece isn't just aesthetically pleasing but also comfortable and a perfect fit.
Excellence at Affordable Prices
High-quality tailoring often comes with a hefty price tag. But Michael Tailors challenges this norm. Their in-house factory model not only ensures impeccable quality but also affordability. Whether you're in Bangkok or Europe, the promise remains the same: premium tailored suits that don't break the bank.
Global Presence and Personal Touch
Michael Tailors isn't confined to the boundaries of Thailand. Their global shipping feature ensures that no matter where you are in the world, the best of Bangkok tailoring is just an order away. And with saved measurements, reordering becomes a breeze. It's this blend of global reach with a personal touch that sets them apart.
A Collection That Speaks Volumes
Diversity is at the heart of Michael Tailor's collection. From elegant suits to chic blouses and timeless overcoats, there's something for everyone. Each piece is a reflection of individual tastes, crafted with unmatched attention to detail.
The Men's Collection: Elegance Personified
The men's collection at Michael Tailors is a blend of classic and contemporary. Whether it's the timeless appeal of the Men's Blue Suits With Vest or the modern charm of the Men's Dark Blue Suits, there's a piece for every discerning gentleman.
The Men's Checked Print Dark Grey Suits showcase the brand's ability to play with patterns while maintaining sophistication. Each piece in the collection is meticulously crafted, ensuring that the wearer exudes confidence and style.
From formal events to casual outings, the men's collection caters to a range of occasions. The suits are not just about aesthetics; they are about fit, comfort, and making a statement. Michael Tailors understands that every man is unique, and their collection reflects this ethos.
The Women's Collection: A Symphony of Style
The women's collection is a celebration of femininity and style. The Women's Box Pleated Skirt is a nod to classic fashion, while the Women's Black Faux Wrap Dress offers a contemporary twist to the traditional wrap dress. Moreover, the women's Black Pencil Skirt and women's Black Pencil Dress are staples for the modern woman, offering elegance and versatility.
Michael Tailors recognises that today's woman plays multiple roles, and her wardrobe needs to keep up. Whether it's a power suit for the boardroom, a chic dress for an evening out, or a casual ensemble for a day out, the women's collection has it all. The use of varied fabrics, patterns, and cuts ensures that there's something for every woman, irrespective of her style preference.
Words can only convey so much; real experiences speak volumes. Customers from around the world vouch for Michael Tailors, echoing sentiments of professionalism, comfort, and perfection. It's these voices that truly attest to Michael Tailors being the best tailor in Bangkok.
In Conclusion
In the vast sea of tailors, Michael Tailors is a beacon of excellence, blending tradition with modernity, quality with affordability, and global reach with a personal touch. If you seek the best tailoring experience in Thailand, look no further. Experience the Michael Tailors difference today.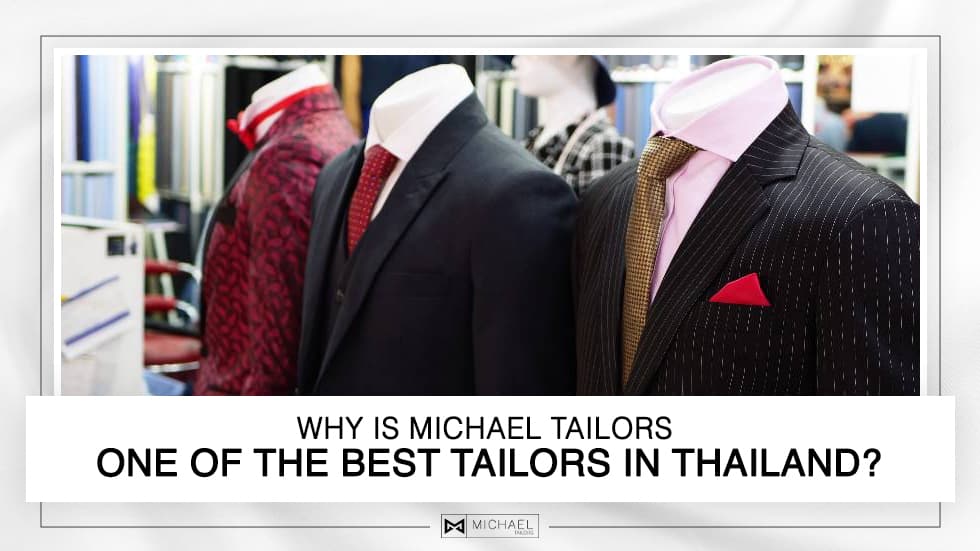 In the world of tailoring, Thailand has carved a niche for itself, with Bangkok being the epicentre of ...