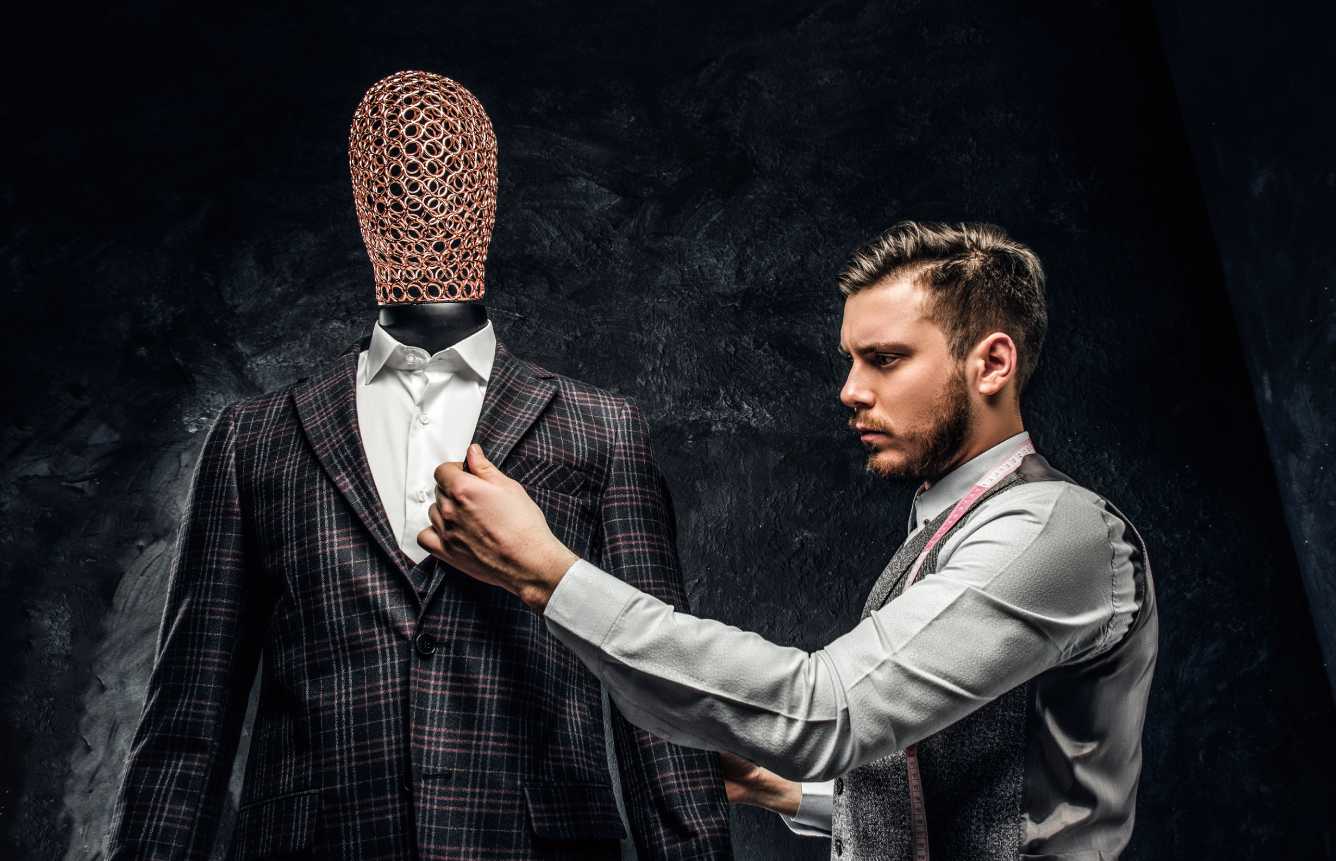 Ever bought an expensive suit and found out that it was a little too small in the shoulders or hips, or perhaps it didn't quite fit right across the chest? Or maybe you've had one that fits perfectly for a couple of weeks, then suddenly starts to feel baggy again. Either way, if you're ever faced with the problem of buying new clothes, you'll know what I mean. You can buy a whole wardrobe full of clothes, but they won't work until you try them on. And once you do, you may discover that something about them doesn't quite fit.
It may surprise some people to know that custom-tailored clothes aren't nearly as expensive or difficult to produce as one might expect them to be. Even though producing custom-made clothing takes longer than buying off the rack, the result is well worth the effort.
What makes a tailored suit so special? And how do they differ from off-the-shelf?
Garment fit
A tailored-made (or bespoke) suit is created using measurements specific to the individual wearer, so they're able to accommodate any variation in their body shape. For example, if someone has a larger chest than usual, or a smaller waist, then the tailor will be able to use these measurements to create a custom-fit garment.
Off-the-shelf suits aren't designed for custom tailoring, so they don't provide as much flexibility when it comes to personalizing them. However, if you have regular body measurements, you might be better off purchasing an off-the-rack jacket than trying to tailor one yourself.
It's important to take multiple measurements for each suit so that you get an
A tailored suit is created by starting with a basic pattern and then modifying it according to the individual's body shape, size, and desired appearance. Our team of highly trained tailors can make any type of suit, including suits for men, women, children, and babies. We offer bespoke tailor services, meaning that we create each garment specifically for the customer. When ordering, we'll measure your body and provide detailed instructions on how to achieve the best possible fit. Once your order arrives, we'll check every aspect of the suit and adjust it until it fits perfectly.
If you're going to be wearing a suit at an office party, then you'll need something light, breathable, and wrinkle-free. However, if you're planning to wear a tuxedo for a formal event, then you'll need heavier materials like wool or tweed.
Suit and tie customizations
You can choose from thousands of ready-to-wear suits and ties; all with different styles, colors, and slight differences in fit.
But tailor-made clothes are an endless source of choices in fabric, pattern, and design. And if you're not happy with what we've got, we'll happily make whatever alterations you require. So whether you want something new, or just a little tweak to bring out your sense of flair, we can do it!
Quality and construction
Buying an off-the-shelf suit and tie means that you can buy them at low prices, which makes them affordable. However, there's no guarantee that any of these suits are made from good materials.
But not always. Machine-tailored clothes can also be produced without cutting any corners. They're stitched together with great attention to detail, so they fit perfectly. A good tailor can make a suit that fits just right, no matter how you wear it. You'll probably find yourself wearing your tailored suit again and again because it was designed to last. And if you do get tired of it after a while, you can easily take care of it. Just give it a little wash, dry it out, and it'll be ready to go again.
Custom-tailored suits usually use full or half canvas fabric, which means they're more flexible, breathable, and ultimately more comfortable than off-the-rack suits.
Off-the-rack business attire can be adequate for most occasions, but when compared to custom-tailored clothing, they aren't quite up to par. More often than not, you will not appear as polished as the man you saw in the advertisement.
Our tailored mens suits are so comfortable that they don't restrict your movement at all. They feel like a second skin.
If interested in a bes­poken sui­t, click here for details on our proce­dures, or if you'd rather speak to someone directly, call us here.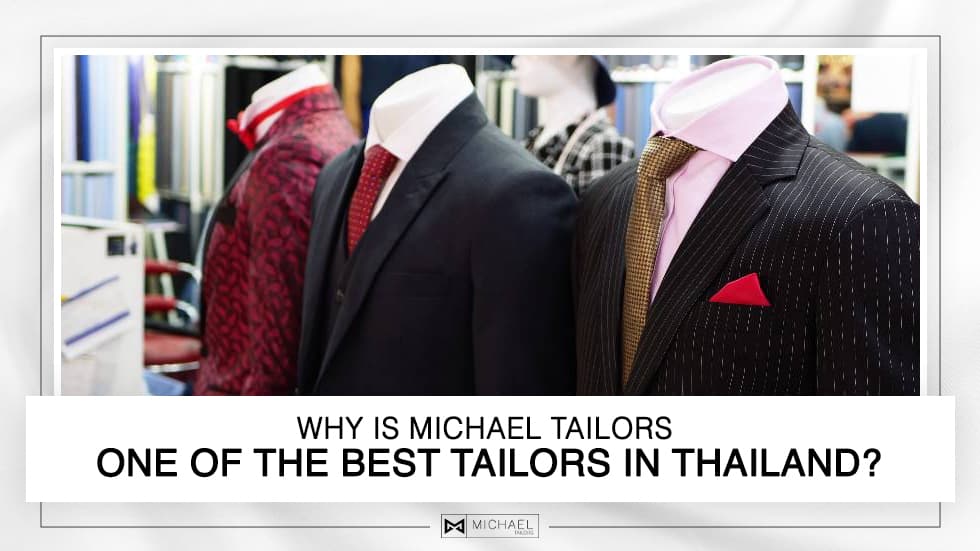 In the world of tailoring, Thailand has carved a niche for itself, with Bangkok being the epicentre of ...