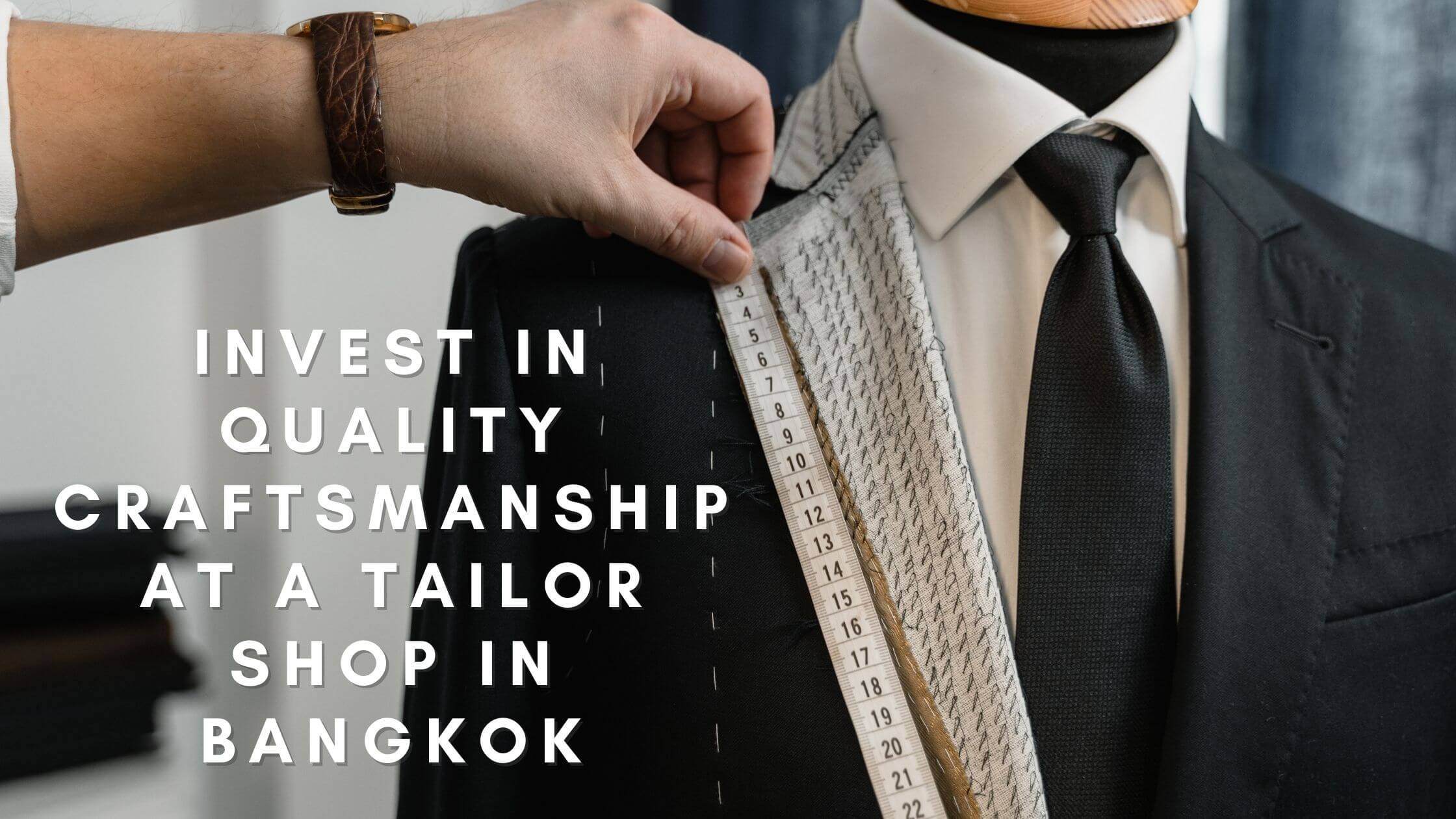 If you are looking to make a fashion statement and stand out from the crowd, investing in quality craftsmanship at a tailor shop is the way to go. Instead of settling for off-the-rack clothing that doesn't quite fit or feel right, Bangkok's tailors offer bespoke garments tailored specifically to your unique size and style preferences. From suits and blazers to dresses and pants, these dedicated craftsmen can create beautiful pieces that will last you for years—all while ensuring an excellent value for your money. Read on to learn more about why investing in custom made and bespoke apparel is worth it.
Why is it worth it?
Quality tailors shop in Bangkok offer that lasting experience and guarantee that your customised pieces fit your needs and preferences perfectly. With off-the-rack clothing, you're often forced to compromise on certain aspects like the fabric, colour, cut, or size in order to find something that fits somewhat close to right.
Custom-made clothing solves this problem by giving you the option to design garments that look exactly how you want them while providing a perfect fit. Additionally, tailor shops offer quality fabrics and skilled craftsmanship from experienced tailors who pay attention to even the slightest of details—ensuring your piece turns out exactly as envisioned.
This level of craftsmanship ensures that your custom made apparel will last for years—saving you money over time and allowing for a much better value overall. So if making an impression with beautiful and well-fitted pieces is important to you, it is definitely worth considering!
The quality of the fabric
Fabric in Thailand has a reputation for being of the highest quality. Tailors here source fabrics from reputable suppliers and mills to ensure that each piece is made with only the finest materials.
The types of fabric that are well-known in Bangkok include pure silk, bamboo, cotton, and linen. For suits, blazers, and other formal wear, soft wool is often used to ensure a luxurious feel.
Tailors in Bangkok are also renowned for their skills with both modern and traditional techniques of cutting and sewing. So no matter the design, they can bring your vision to life using the same methods employed by master tailors for generations.
Dress to impress?
Suits are the perfect way to make an impression with professional attire, while blazers offer a more casual alternative that still looks great. Dresses can be tailored for any occasion – from formalwear to casual wear – and pants are available in all kinds of styles, cuts and fabrics. Whether you're looking for something classic at weddings or something more modern for your business, tailors can work with your unique tastes to deliver the perfect piece. With custom-made clothing, every garment is unique—ensuring that no two are exactly alike!
What is your Taste and Style?
When it comes to choosing the perfect garments for your wardrobe, it's important to consider your taste and style. Do you prefer a classic look or something more modern? Are you looking for vibrant colours or muted tones? It's all up to you!
What's the difference?
Off the rack clothing offers a "one size fits all" approach, which often results in ill-fitting garments with limited options for customization.
Proportions are off
If you don't have something fitted to you elegantly, it may seem wonky and out of place. In regards to body type, most off the rack does not do so well as it can be too big or too tight and the entire proportions are off in terms of your shoulders-to-hip ratio and such.
Even though "Bespoke" tailoring is expensive, it is worth it. First, it is important to understand that the cost of goods is high as they include all the lining, pins, buttons, and collars to the best of the best in terms of the stitching and measurement. Second, when you are paying for custom-tailored clothes, you are not just investing in an item that fits your body but also in items which will make you look polished and fashionable. This is because they look through every asymmetry and make the appropriate adjustments to it.
Some Questions to think about before you invest in a custom tailor:
Before you invest in a bespoke custom fit, think about your choices such as why do you need the suit for? How many do you have? Do you want to lose weight in the next few weeks? Then opting for a bespoke suit right now is probably not the best deal because you will need to alter it again when your body type changes.
Also, consider the occasion. Is it for formal or casual wear? All these should be factored in when making a decision on which tailor shop to go with and if bespoke tailoring is the right choice for you.
What's your budget?
Probably the most important factor is to decide on your budget. While you can certainly find off-the-rack clothing for cheap prices, tailored garments are usually more expensive. However, if you consider the quality craftsmanship and the fact that it is custom-made just for your measurements, then the cost can be easily justified. It's also important to note that with quality tailoring comes peace of mind, knowing that your garment fits perfectly and will last for years to come.
In conclusion, investing in a tailored piece from the right tailor shop can yield amazing results. Not only does it offer superior quality and craftsmanship, but you also get a perfect fit! So if you're looking for something stylish, unique and made just for you, check out our shop at Michael Tailors!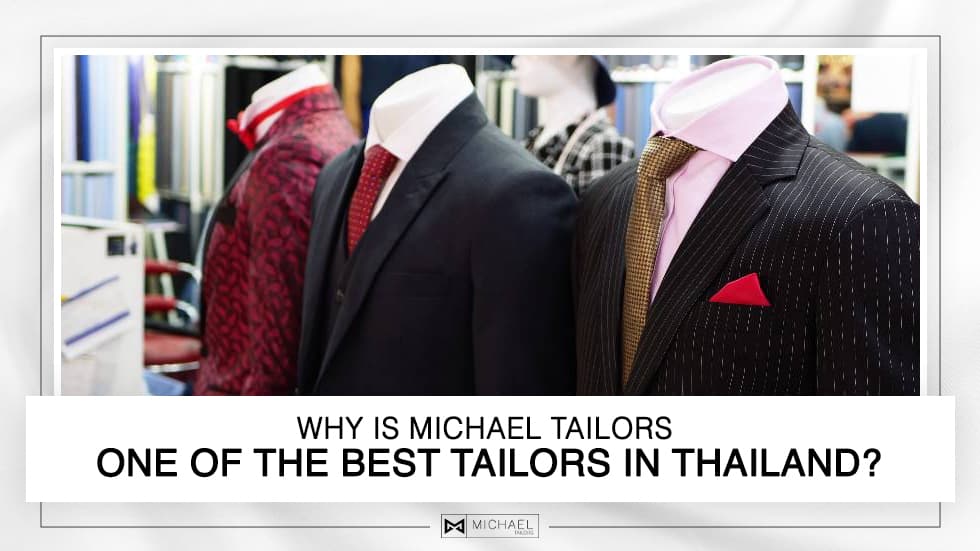 In the world of tailoring, Thailand has carved a niche for itself, with Bangkok being the epicentre of ...