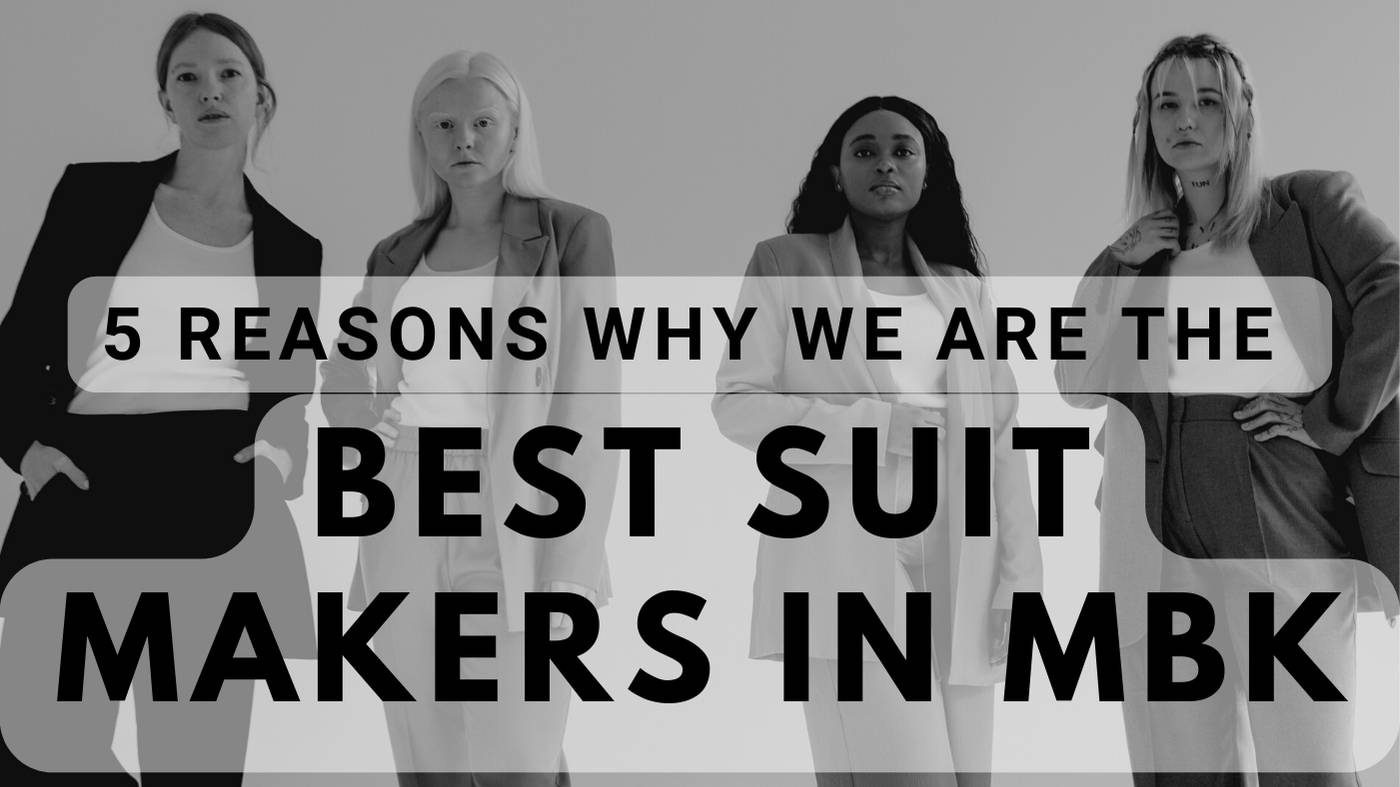 If you're looking for the perfect suit—whether for a special occasion or just for everyday wear—look no further than Michael Tailors. We have been creating high-quality tailored clothes for more than 25 years at an affordable price, so don't miss out on our shop at MBK Center.
1.Bespoke Designs
By using our services, you can select from a wide selection of bespoke designs that are sure to turn heads. We offer suits from high-quality fabrics that are comfortable and long-lasting. Our tailors are professionals who use precise measurements to craft custom-fit suits that look great on any body shape or size. Whether you need a suit for a professional meeting or an evening gala, our tailor shop at MBK has something perfect to fit your needs.
2.Customised fit
You can work with our bespoke tailor services to customise your suit using fabrics and colours of your choice. This gives you complete control over how your suit looks, so you're guaranteed to get something unique that perfectly fits your style.
3.Affordable Prices
Since MBK is known for its competitive prices, you can find quality suits at every price point—from budget-friendly pieces to high-end designer items. Whether you're on the hunt for a bargain or looking to splurge, you'll be sure to find something perfect without breaking the bank.
The prices are so low that you'll be able to get a well-crafted suit for less than what you would pay at a big department store or designer boutique.
4.Variety of Options
There are no shortage of options when it comes to choosing the right custom suit that will fit you perfectly. With hundreds of different fabrics and styles to choose from, you can rest assured that you won't leave empty-handed. You can find everything from classic single-breasted designs to modern double-breasted cuts in colours ranging from navy blue to charcoal grey. Plus, if you want something extra special, we also offer specialty fabrics such as tweed, wool blend, linen, and more! Whether you're a man or a woman, you can find exactly what you're looking for.
Mens tailor-made suits
For the more discerning gentleman, our shop offers suits crafted exclusively to fit you perfectly. From modern cuts and shirts in classic colours such as blue or black to traditional styles with bold accents, the mens tailor collection we offer is sure to fit something special for your wardrobe.
If you need a whole tuxedo ensemble for a special occasion, our shop can even design custom-tailored tuxedos or suits in any colour or fabric you desire. Whether you're looking for something elegant and timeless, or something contemporary and stylish, we are sure to have exactly what you need.
Women's tailoring services
A woman has to look professional, yet stylish in her work wardrobe. From our womens tailor collection, you can choose from a variety of fabrics and styles to create the perfect ensemble for any occasion, be it a formal gathering or an informal meeting. The expert tailors will take your measurements and craft something that looks gorgeous on you.
There are several options to choose from in sleek business attires that consist of a fitted blouse, suit, blazer, skirt, or even stylish cocktail dresses. Whatever your choices are, our tailors will make sure that you look your best.
5.Excellent Customer Service
Our shop prides itself on good customer service. All of our staff are friendly and knowledgeable, so you can rest assured that they will help you find exactly what you're looking for. Plus, the staff is always willing to answer any questions you may have about our suits or services. They have experience with many international clients and tourists , so they understand the importance of customer satisfaction.
What Sets us Apart from Other Tailors?
What sets MBK apart from other tailors is its commitment to quality craftsmanship and customer service. Every single item is made with precision and attention to detail so that each piece looks perfect on its wearer.
Furthermore, their staff are friendly and knowledgeable—they'll help guide you through the process with ease so that you get exactly what you want out of your purchase. And if there's ever an issue or something doesn't fit quite right? Don't worry—they'll take care of it for free!
From convenience, price stance and more, our custom-suit shop is the best place to get suits for men and women. With quality fabrics, competitive prices, and excellent customer service, you won't be disappointed in your purchase. So head on over to our shop on the 3rd floor in MBK today and find the perfect suit for any occasion!
If you're interested in getting more information from us, then please don't hesitate to send us a message or call us.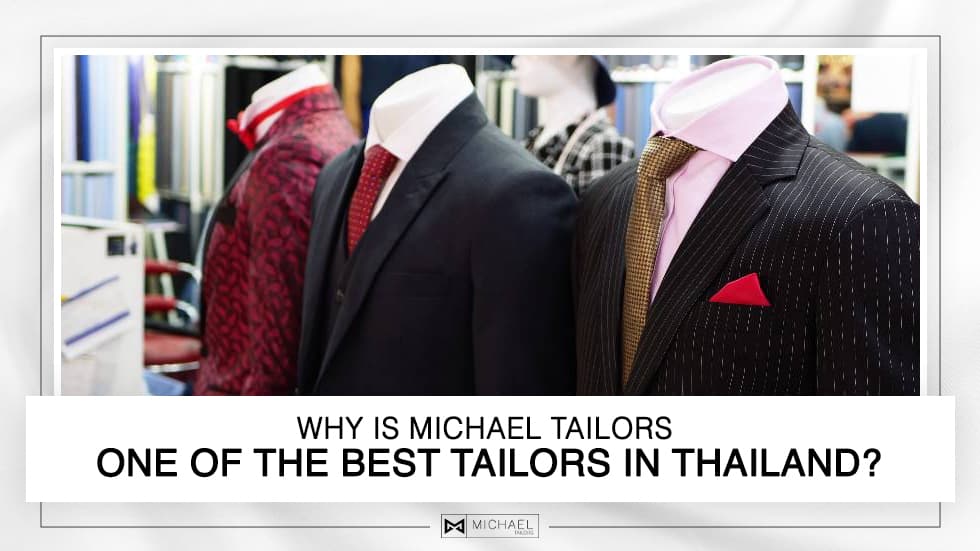 In the world of tailoring, Thailand has carved a niche for itself, with Bangkok being the epicentre of ...